HD Terminal Lugs - Type HD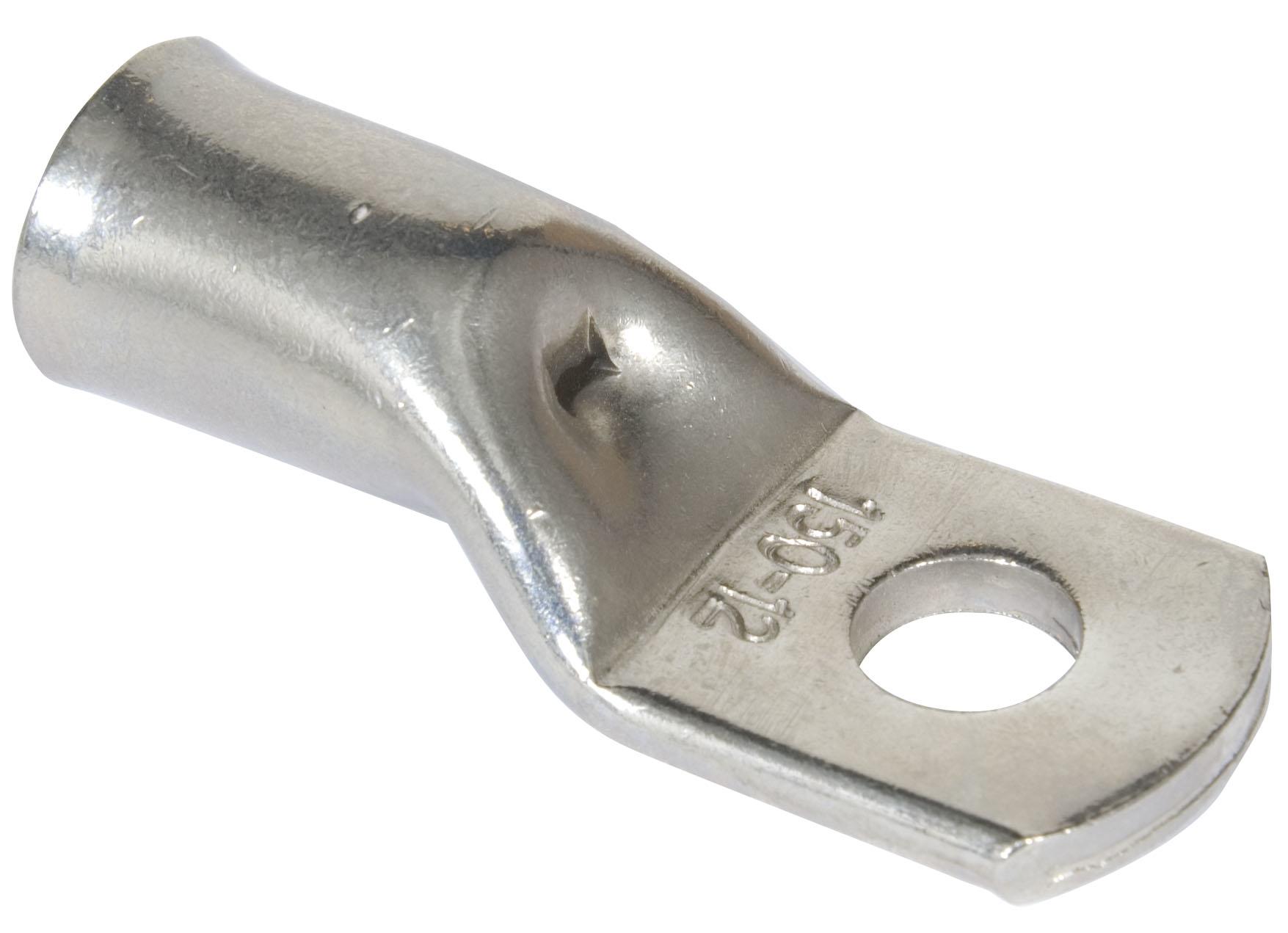 Description
Heavy-Duty terminals have a cross-section nominally equal to the cable and are required for applications expected to survive high surge-currents. Design features can be specifically configured for their application (e.g. HV or buried connections etc.).
Protected-Circuit terminals have a lighter wall section and are designed to provide secure crimping and long life-cycles when working currents are actively limited to the cable's normal rating.
Cable terminations and related components are only manufactured from optimum-purity original mill-produced copper. In-house recycling is not used owing to the risk of trace contaminants that can seriously impair electrical and mechanical performance. Whilst custom parts are available in any format, two concepts cover most applications: Heavy and Standard Duty Terminal Lugs
Both standard and bespoke tooling and dies are available for all our terminals along with detailed specifications of process parameters.
All our terminals are capable of compliance with EN 61238, and many other performance standards, but please note that verification requires testing a combination of cable, termination and crimping method. We are more than happy to provide further details on this subject and can also establish many more detailed aspects of electrical and thermal performance through testing, numerical analysis and computer modelling. Certificates of compliance are also available for parts requiring verification of controlled manufacture or performance.
Earn
0
reward points with this purchase
Add This Product To Your Wishlist